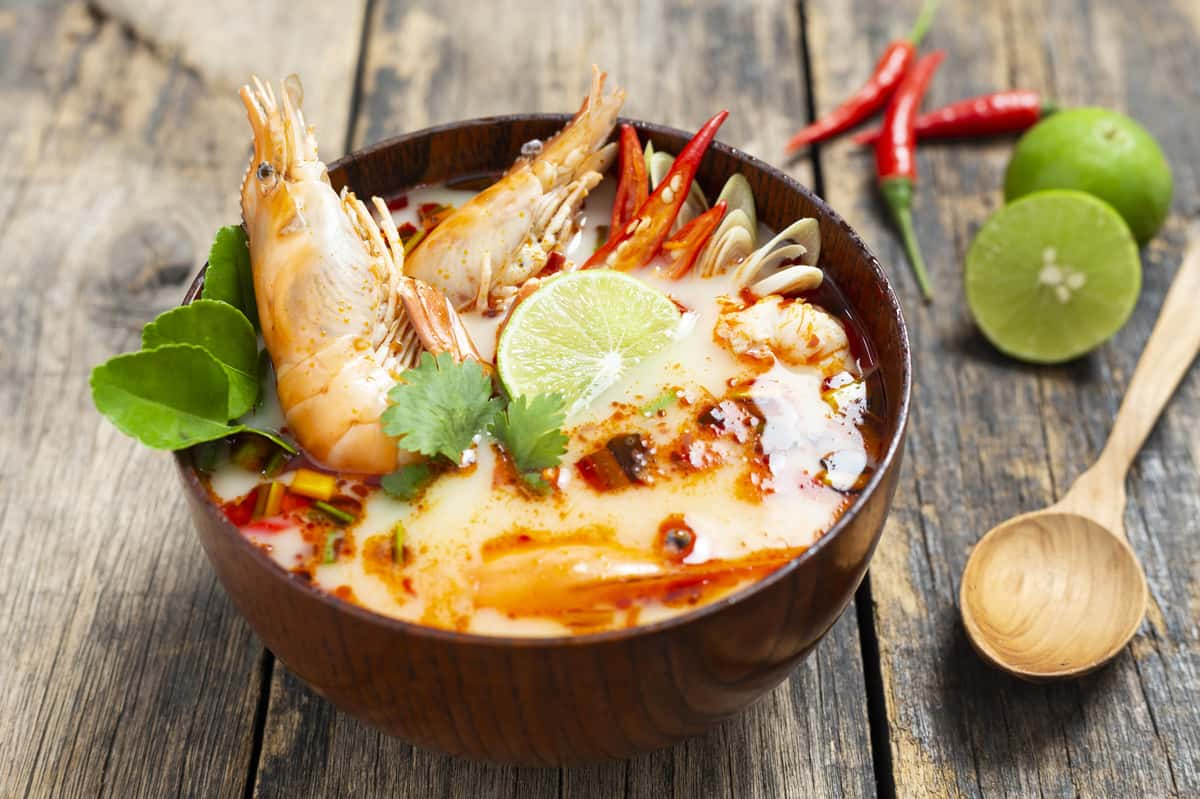 Thai Land
Sharing A Piece of Thai Culture and Cuisine
"Great Thai food! Massaman curry is so good. Really good vegetarian dishes. Highly recommend."
"Wow get the Fresh Spring rolls, Coconut soup with seafood & Pineapple fried rice was out of this World yummy!! Thank you for creating such delicious food!"
"Love this little restaurant. The food is good. And the owner is friendly and kind. I usually have their lunch special, and am never disappointed."
Visit Us
Draper
126 W 12300 S
Draper, UT 84020

Hours
Monday - Thursday:
11:00 am - 3:00 pm
Friday:
11:00 am - 3:00 pm
Saturday:
12:00 pm - 3:00 pm
Tell Us About Your Favorite Dish!
Leave a Review
"Ugh, I wish I could give this dish all of the thumbs up and 5-star reviews as possible! It's the best green curry I've ever had. It's really fresh and creamy with unique flavor compared to other restaurants that I've had this in. I'm so glad I live nearby because Thai Land has become one of my favorite go-to restaurants. I keep saying I'll try other curries when I order because I'm sure they're just as delicious, but I just love this dish!"
"LOVE the Papaya Salad! Get it every time..so fresh--a little sweet, a little sour. Perfect!"
"My favorite Thai dish and it is so tasty at Thailand Restaurant! Been going here for years. Love the food and the people!"
"Love the food. Will be eating there again."
"This is my favorite place to go - I LOVE the Tom ka soup, massaman curry & pad seiew! Must try :)"
"This is probably the best version of this classic Thai dish I have ever had, and I've had them all over the country! Truly a must if you are in Draper!"
"Ugh, I wish I could give this dish all of the thumbs up and 5-star reviews as possible! It's the best green curry I've ever had. It's really fresh and creamy with unique flavor compared to other restaurants that I've had this in. I'm so glad I live nearby because Thai Land has become one of my favorite go-to restaurants. I keep saying I'll try other curries when I order because I'm sure they're just as delicious, but I just love this dish!"
"LOVE the Papaya Salad! Get it every time..so fresh--a little sweet, a little sour. Perfect!"
"My favorite Thai dish and it is so tasty at Thailand Restaurant! Been going here for years. Love the food and the people!"
"Love the food. Will be eating there again."
"This is my favorite place to go - I LOVE the Tom ka soup, massaman curry & pad seiew! Must try :)"
"This is probably the best version of this classic Thai dish I have ever had, and I've had them all over the country! Truly a must if you are in Draper!"
"Ugh, I wish I could give this dish all of the thumbs up and 5-star reviews as possible! It's the best green curry I've ever had. It's really fresh and creamy with unique flavor compared to other restaurants that I've had this in. I'm so glad I live nearby because Thai Land has become one of my favorite go-to restaurants. I keep saying I'll try other curries when I order because I'm sure they're just as delicious, but I just love this dish!"